From the Isle of Music, January 21-27
January 14-20, our special guest is the award-winning Cuban jazzista Alejandro Falcón, who will talk to us about his new release Mi Monte Espiritual, and we will listen to a few selections from that album
From the Isle of Music - Habana Sax favorites
January 21-27, in honor of Jazz Plaza, we will listen to a potpuorri of excellent Cuban Jazz from the 1970s until today
Four opportunities to listen on shortwave:
1. For Eastern Europe but audible well beyond the target area in most of the Eastern Hemisphere (including parts of East Asia and Oceania) with 100Kw, Sunday 1500-1600 UTC on SpaceLine, 9400 KHz, from Kostinbrod, Bulgaria (1800-1900 MSK)
2. For the Americas and parts of Europe, Tuesday 0100-0200 UTC on WBCQ, 7490 KHz from Monticello, ME, USA (Monday 8-9PM EST in the US). This is running on a backup transmitter due to a recent fire.
3 & 4. For Europe and sometimes beyond, Tuesday 1900-2000 UTC and Saturday 1200-1300 UTC on Channel 292, 6070 KHz from Rohrbach, Germany.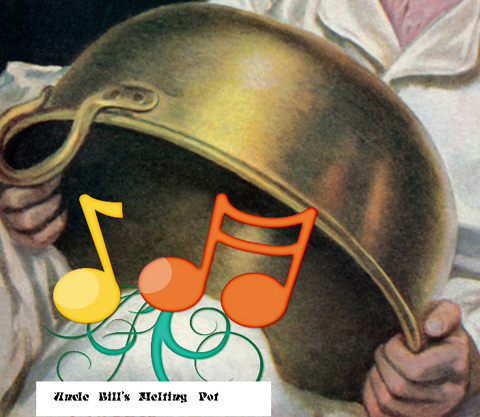 Uncle Bill's Melting Pot, January 21, 2018
Episode 45 of Uncle Bill's Melting Pot, January 14, will be a bag of surprises, a little of this and that.
Episode 46 of Uncle BIll's, Melting Pot, January 21, will focus on Albanian folk music. We promise it will be fun.
Sundays,
2300-2330 UTC (6:00PM -6:30PM Eastern US) on
WBCQ The Planet 7490 KHz shortwave from the US to the Americas and parts of Europe
(Bill Tilford/Tilford Productions)